Crop Insurance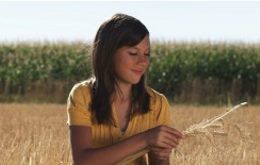 At Stoutenborough Insurance Agency, Inc, we understand farming and crop insurance and can give you the ability to control your future with the best crop insurance available.
Crop Hail:
The Crop Hail policy through our agency provides protection against loss to the crop from hail. This policy supplements the coverage provided by an MPCI policy. Crop Hail provides coverage on an acre by acre basis.
We can do an evalution of your crop insurance needs, so that your Crop Hail coverage will be complete and secure.
We have the expertise and certificaction to offer the following federal Multi-Peril Crop Insurance coverages for your crop insurance needs in Illinois:
Yield Protection (YP)
Revenue Protection (RP) and Revenue Price with Harvest Exclusion (RPHE)
Area Yield Protection (AYP) and Area Revenue Prostection (ARP)